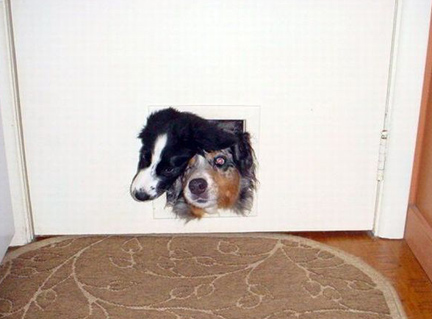 There's nothing new under the sun. Especially when it comes to clichés, old saws, maxims, aphorisms and truisms. Or maybe even more especially when it comes to band names. Can we stop with the wolves/bears/panthers and the crystals, please? Hey, you, over there planning to name your band something clever, just consider the fact that you may confuse someone into buying a record by a band named exactly like yours only a hair's breadth different; different enough to earn you a place on my list. What exactly is this list? I sometimes imagine these pairings as bills for fantasy concerts where I finally see the bands and am therefore never again confused. Or maybe just a very entertaining walk through a record store. Or, more probably, it is likely that these things have stuck in my head and now I can throw you the hot potato. Feel free to add your own in the comments. And, finally, here it is, the list of shame:
Crystal Skulls / Crystal Stilts / Crystal Antlers / Crystal Method /
Crystal Castles / The Crystals
Xiu Xiu / Xu Xu Fang / Red Fang / Fin Fang Foom
Locksley / Loxley
Wooden Shjips / Wooden Wand / Wooden Stars
Young Widows / Young Galaxy / Young Knives / Young Gods /
Young Marble Giants
Youth Group / Youth Movies / Youth Pictures of Florence Henderson /
Sonic Youth
Windy & Carl / Cyann & Ben / Meg & Dia / Matt & Kim /
Tuck & Patti / Willie & Lobo
Willy Mason / Mason Jennings / Mason Proper / Mason Williams
The Owls / Wow Owls / Owl Service / Low Flying Owls
Wye Oak / Rye Coalition / 18th Dye
Dopo Yume / Yume Bitsu
Wolf Eyes / Wolf Parade / Wolf & Cub / Seawolf / Seabear
Willard Grant Conspiracy / Joel Plaskett Emergency /
Jon Spencer Blues Explosion
Wild Beasts / Wild Light / Wild Colonials / Wilderness
Volcano the Bear / Volcano I'm Still Excited!
Ut / Ui
The Books / Books On Tape / Book of Knots / Book of Kills
The Killers / Kills / Thrills / Stills / Chills
Black Dice / Black Angels / Black Eyes / Black Grape / Black Kids /
Black Keys / Black Wire / Black Lips / Black Heart Procession /
Black Box Recorder / Black Rebel Motorcycle Club /
Black Moth Super Rainbow / Black Ox Orchester / Black Tie Dynasty /
Black to Comm / Blackstone Valley Singers / Big Black /
Crippled Black Phoenix / Phoenix
Cliks / Click Five / Count Five / Ben Folds Five
The Field / Fields / Field Music / Magnetic Fields / The Nields
Sage Francis / Page France
Headlights / Razorlight / Softlightes
Gregory & The Hawk / A Hawk and A Handsaw
Say Hi / Say Anything
Telephathe / Telepathique / Telepopmusik / Television /
Television Personalities / Alternative Television / TV on the Radio
Prefab Sprout / Tobin Sprout / Amon Tobin / Amon Düül
Pele / Pela
Barr / Bauer / Baumer
GZA / RZA
Bradley Strider / Tinchy Stryder / McCarthy Trenching
They Might Be Giants / Under Influence of Giants / Standing on Shoulders
of Giants / Giant Sand / Giant Drag
Le Tigre / Tiger Lillys / Tiger City / Tgr Lou
Deer & The Headlights / Dear Hunter / The Dears
Band of Horses / HORSE the Band
I Love You But I've Chosen Darkness /
Someone Still Loves You Boris Yeltsin /
Seagulls Screaming Kiss Her Kiss Her
I promise more later, but that's a good start.